Finding the right person and building a relationship is the topic of the century. More and more people break up, divorce or find themselves lonely and disappointed by their partners.
In my own journey I have tried to understand what have I overlooked. It turned to me that key and most common to a couple's success is the willingness to invest. Just like you take time to go through education, specialize in your job, learn a foreign language or raise a child, a couple is no different. Requires effort to build it and constant attention and interest for your beloved one. Here is what to look for in broad lines and 3 categories.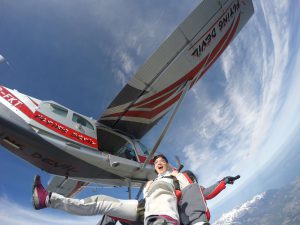 Firstly, at the beginning, you need to look for some common grounds related to life in general. Mind for similar level of education and career aspirations, choice of geographical location, desire for long-term relationship or building a family. Same applies for lifestyle expectations, religion and values or sexual compatibility.
Secondly, watch for deal-breakers: vices, infidelity, abuse, immaturity, 3rd party intervention, self and self-worth insecurities, care for appearance and cleanliness. As you dive into the relationship, recheck for point 1 above: religion  and upbringing differences, long distance, significant income differences, money interests or money or fame greed, another family, interest for personal development.
Thirdly, if you feel comfortable that the above criteria does not raise major issue, then, it is worthwhile paying a closer attention to building your partnership at a stronger level. Perhaps you have already been doing so, which is great, this will therefore only raise your awareness.
Build each other's confidence, treat with trust and respect
Support individual projects for further personal growth and sharing
Ensure time together for common passions and hobbies
Practice positivity, patience and whatever you do, do it with good intentions and love
Increase your level of presence and embody two-way communication (when in conflict talk about facts and your feelings without throwing arrows at the other person)
As the relationship advances and years pass, perhaps remind yourself to:
Make sure you stay in touch: hug, kiss, write, talk, plan for connection and intimate moments
Realign your priorities, interests and vision for success (avoids unmet expectations)
Don't get lost in roles (parent, child or toxic relationships; you are an adult for your couple) or lose identity (do only things that other wants and not take care of self)
Practice healthy communication (positive feed-back, allow SARAH, solve conflicts – see Free Downloads)
Don't get caught in thoughts, worries and material possessions, but take life with ease and be in the flow. That will bring security and joy in a natural way
How do you know he or she is the right ''one'' for you?
If all things in the right direction, you feel it. Your intuition tells you. You effortlessly flow in the same direction, you dream together, you do not care what others think or say. Your partner is your friend, lover and confident and you grow together. In a partnership fears are waived, feelings are not guessed but shared, disapproval will be done from equality. You are comfortable together and you want to be part of each other's activities even if they don't seem extremely special. Doing nothing is wonderful together. You are joyful, full of energy and passionate. Conversations unwind, you laugh at each other without hearting feelings and you don't feel an urge to control what the other is doing.
Depending on your stage in life and personal agenda, above may or may not apply. You may wish to decide for yourself what is the criteria that matters at every step. Make your own list of ''musts'' and ''deal-breakers''. Whilst picturing it, you may come to realize lots of things about what is important to you, what really matters in your relationships and what are the things that you could never come to terms with. Generic recipes don't work for everybody. They will just kick the process of self-discovery, investigation and personal development.
The journey is your destination and it's not easy or straight forward. If you do find yourself in a moment or situation where you would like to talk about any of the above, please contact me.